The Town of Blue River is a residential mountain community at 10,000' in elevation.  Below are links to documents with information on guidelines and standards for building in Blue River.  They include:
Approved Colors
Architectural Guidelines
Construction Guidelines
Fee Schedule
Required Inspections
You may also find more information on Building Codes and Zoning under our Town Code Chapters 16 & 18.
#FFFFFF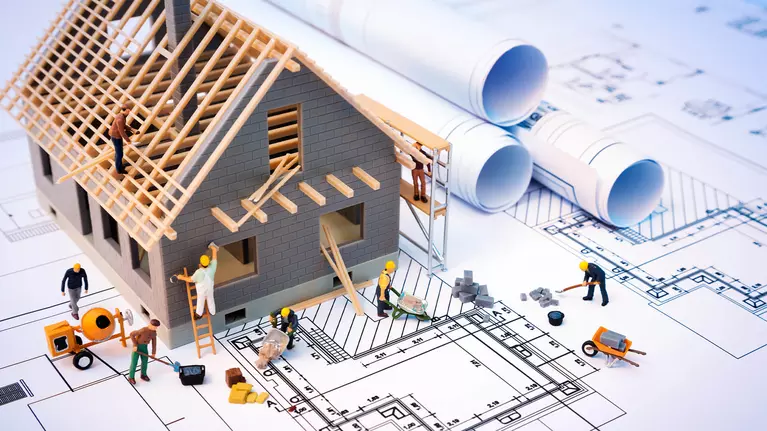 For Fire Mitigation Inspections post construction, contact Red, White and Blue Fire District (970) 453-2474 or emailing permits@rwbfire.org.
If connecting to sewer and/or water, these inspections must be completed with all fees paid with the individual districts.  Receipts of fees paid PRIOR to issuance of a building permit is required.
#FFFFFF
Blue River Building Department FAQ's
Does my project require a building permit?

Permits Required for: Staining, sheds, new construction, additions, remodeling, garages, electrical, plumbing, tree removal, some landscaping, fences, excavation, roofing, and siding. When in doubt, call Town Hall to verify before starting work.

How can I request an inspection?

Inspections are conducted Monday-Friday and must be scheduled by 4 p.m. the day before.  Monday inspections must be scheduled by 4 p.m. Thursday. Any inspection requests received on Friday will be scheduled for the following Tuesday

Please use the following link to schedule your Building Department inspection.

If you are unable to schedule online please call 877-840-6041 to schedule your inspection

Do I need a business license to do work in Blue River?

Yes. Anyone doing business in the Town of Blue River is required to have a business license. Please check out our Licensing/Taxes page.

What Building Code(s) does Blue River abide by?

International Residential 2018 Code and 2017 Electrical Code. Check additional information under our Town Code page, chapter 18.

How do I obtain a permit?

You may email your application to info@townofblueriver.org or stop by Town Hall at 0110 Whispering Pines Circle, Blue River.  Applications are available on this website.

​More questions about building in Blue River? Email:info@townofblueriver.org.