Welcome!
The Town of Blue River endeavors to nurture our serene mountain community by conserving our natural residential environment, promoting unity with our neighbors and surroundings, channeling the voice of our residents, and enhancing the quality of life for all.
Town Hall Hours
Tuesday-Friday
7:00 a.m.-5:00 p.m. 
Most services are available via the website.
0110 Whispering Pines Circle, Blue River
PO Box 1784, Breckenridge, CO 80424
Now Accepting Applications for 2023 Defensible Space Grants
Defensible space is an area around a structure where fuels and vegetation are treated, cleared or reduced to slow the spread of wildfire toward the structure. It also reduces the chance of a structure fire moving from the building to the surrounding forest. Defensible space also provides room for firefighters to do their jobs. Your house is more likely to withstand a wildfire if grasses, brush, trees and other common forest fuels are managed to reduce a fire's intensity.
2023 Grant applications are now open.  Homeowners are encourage to contact the contractor of their choice to have an evaluation and bid conducted. The grant program will work the same regardless of which contractor you use. The project is a 50/50 grant. The Town also kicks in a $100 incentive for anyone that participate.
Example:
Total Cost of Mitigation: $12,000
50/50 Grant: -$6,000
Town Incentive -$100
Total Homeowner Bill: $5,900
To apply and receive a bid to participate in this year's grant program, contact one of the following contractors listed below.  Deadline for this year's project is April 10, 2023.
Beetle Kill Tree Guys Ceres Landscaping TSH Tree Service
(970) 485-3632 (970) 331-2853 (970) 485-4969
info@beetlekilltreeguys.com ckeithley@cereslandcare.com office@tshtreeservice.com
For more information, visit the Town of Blue River's website:
Defensible Space & Mitigation Grants | Town of Blue River (colorado.gov)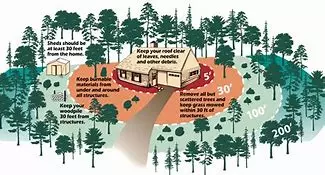 The Town of Blue River has a new citizen online portal.  The online portal is for all business licenses, short-term rental licenses and tax remittals, building permits, and to report a code complaint.  Click on the image to the right to be redirected.  
Services available on the online portal:
Business Licensing

Building Permits

Building Inspections

Short Term Rental Licensing

Short Term Rental Taxes

Reporting of Code Violations

Payments may also be remitted through the portal for all of the above services.
Portal Instructions Click Here.
If you are experiencing issues using our portal link, please try the following:
 Try the direct link: www.citizenserve.com/blueriver
If that page is blank, contact support at 1-800-325-9818 and one of our support staff can help walk through getting online.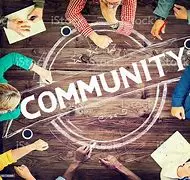 The current fire danger level is set at Low.    
A backyard fire permit application can be found here.