The Blue River Citizen Advisory Committee will be the liaison between the Town of Blue River residents and the Town Trustees to develop, improve and elongate the quality of life and prosperity of Blue River.​
Committee Members
Tori Aidala-Co Chair
Christine Armitage
Kelly Finley
Noah Hopkins
Steven Kucera
Bruce Queen
Doug Smith
Pauline Stein
Amanda Webster
Tim West-Co-Chair
---
The Citizen Advisory Committee meets the 4th Tuesday of the month at 6:00 p.m.  All meetings are held remotely.  Please use the meeting link below to attend/participate.

When: May 25, 2021 06:00 PM Mountain Time (US and Canada) 
Register in advance for this meeting:
https://zoom.us/meeting/register/tJwlfuqgrz8jHtxznIN9DCrF5TS1sAlpkjfl 
After registering, you will receive a confirmation email containing information about joining the meeting.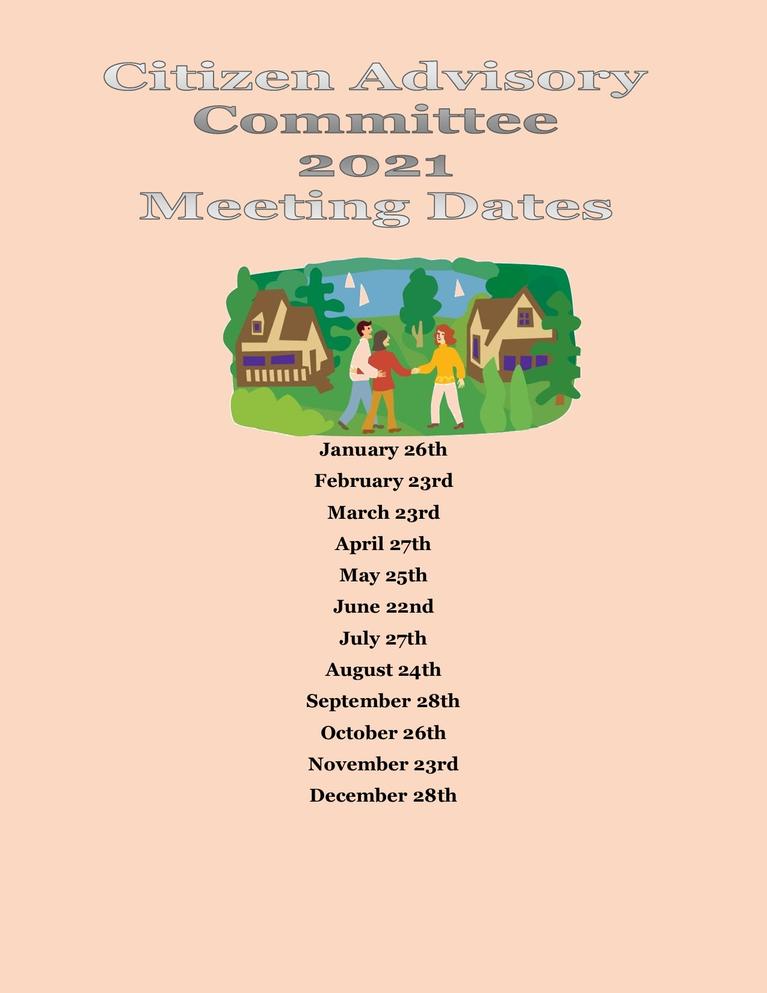 March-Bear Proof Trash Can Program
April-Clean up week/Weed & Seed
May-Town Park Development & Founders Day
June-Wildfire Education
July-Community Fund
August-Trunk or Treat