#FFFFFF
Living in Blue River provides residents the experience and lifestyle of enjoying a serene mountain community surrounded by wildlife, and natural mountain settings.  It also presents unique challenges.  The Board of Trustees has approved a Resident Grant Program developed by the Citizen Advisory Committee.  This program provides incentives for residents to offset costs and encourage residents to do their part for a safe community in a mountain setting.  Residents may apply for grants through the program each year for as long as funds are available.  Select a program and fill out the application below.  
#FFFFFF
Bears and wildlife are a part of the Blue River Community.  With it comes the challenges of ensuring both wildlife and residents are safe. The Blue River Municipal Code require each resident to provide bear resistant trash cans for trash pick up.  In addition, trash cans may not be placed outside prior to trash day.  Recognizing the increasing cost of obtaining these special receptacles, residents are eligible to apply for this one-time grant.
Each home is eligible for one grant of $150 for the purchase of a bear resistant trash can.   Trash cans or enclosures must be located next to the home, in a shed or garage and may not be left curbside outside of trash collection day.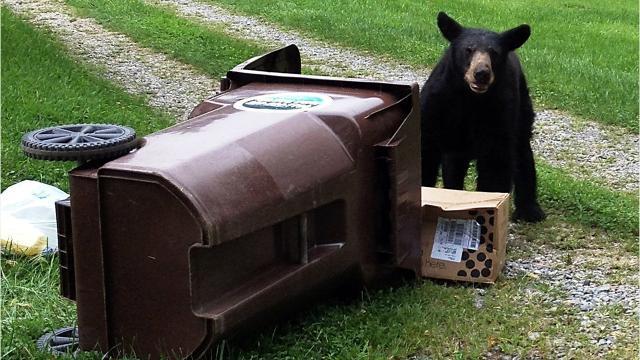 #FFFFFF
Tips for living in the forest with wildlife/bears from Officer Brito:
Fact: Bears in your neighborhood are not a cause for concern. Most bear problems are temporary, usually occurring in the spring and summer.
Fact: Bears will naturally investigate food odors. They are attracted to garbage, bird seed and suet, pet foods, compost piles and grease on barbecue grills.
Fact: No one traps and relocates problem bears. Best practices for bear management aim to encourage humans to modify habits to prevent problems and remove sources of attraction before problems occur.
Tip: Secure bags of trash inside cans and store these cans in a garage, basement, or other secure area.
Tip: Avoid putting trash cans out the night before pick-up days. On trash pick-up days, place trash outside, as late as possible. Keep all garbage sites clean.
Tip: If a bear is in the area, remove bird feeders and hummingbird feeders. Even if a bird feeder is advertised as "bear proof", it is not safe to use near bears.
Tip: Do not leave pet foods out overnight. If you must feed pets outdoors, make sure all food is consumed and empty bowls are removed.
Tip: Clean all food and grease from barbecue grills after each use. Bears are attracted to food odors and may investigate.
Try repellents, but don't rely on them. There are no repellents that are registered for use on bears. Sprinkling ammonia or other strong disinfectants on garbage can mask the odor of food.
Frighten the bear. Shouting, clapping, blasting a car horn or motion-sensitive lights may scare off a bear temporarily.
Do not approach the bear. Crowds of people can unnerve a bear, causing it to act unpredictably.
Install electric fencing. It may deter bears from approaching beehives, dumpsters, gardens, compost piles, or other potential food sources.
Consider reserving a bear resistant trash cart.
https://www.cabelas.com/shop/en/udap-electric-bear-fence?ds_e=GOOGLE&ds_c=Cabelas%7CShopping%7CPMax%7CHunting%7CHunting%7CNAud%7CTopPerf%7CNMT&&&gclid=EAIaIQobChMI-uml0sC8gQMVRoPCCB1vnwx4EAQYASABEgJgm_D_BwE&gclsrc=aw.ds
https://www.tahoebearbusters.com/bear-deterrents/electric-doormats/
https://beariersolutions.com/electric-mats/
Electric shock is the greatest deterrent for bears. The electric mats placed in front of dumpsters and trash cans have been shown to deter bears from an entire area.  This information has been given to me by CPW officers from the western slope as well as Chaffee County.  Tagged "problem bears" that have been electrocuted by these mats and from officers deploying a taser have not been seen back in these areas at all.  Please note if you call officers in Blue River, the bear will not be destroyed simply for getting into bird feeders or trash.  They will be harassed out of the area if they are still around. They will also not be trapped or tagged solely for this.  Our goal is to prevent more concerning behavior such as getting into garages and homes.  At this point, the bear becomes dangerous to human life and will likely be tagged.  All measures will be taken to prevent destroying the bear.  The community can help with this by using bear proof cans, being responsible with the timing of leaving trash out, employing electric fences and mats where appropriate, and notifying Blue River police when a bear is seen in the area.   
#FFFFFF
The Town of Blue River has participated with Summit County's Wildfire Council Grant Program since 2011.  Protecting homes and the community from wildfire is a focus for the Town.  This new program and grant opportunity is an opportunity to enhance the existing defensible space grant program. Grants will be awarded on a sliding scale depending on project, costs and impact up to $1,000.  Grants do not include permitting nor fees.
Eligible Projects
Defensible building materials "hardening" of the home

Drip line around the entire structure

Firewise landscaping within 30'

Minimum of 6" of noncombustible siding where the home hits the ground or any other horizontal surface like decks or walkways.

Zone 1 & 2 Defensible space.
Additional resources:
From One Parcel to a Whole Community: NIST's Hazard Mitigation Methodology - Fire Adapted Communities Learning Network (fireadaptednetwork.org)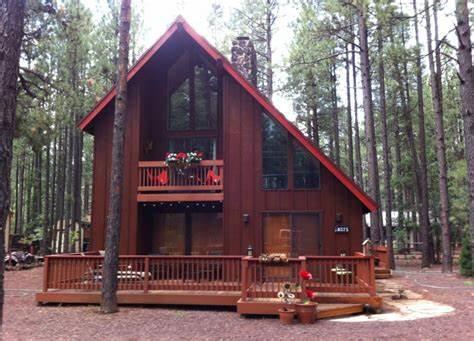 Natural Night Sky Lighting
#FFFFFF
The Town of Blue River recognizes the beauty of the night sky.  In 2020, the Town of Blue River adopted the Natural Night Sky regulations for homes in Blue River.  The Town encourages residents to work towards making their home a night sky friendly home preserving views of the sky.  Grants for natural night sky lighting are to encourage adaptation of light to night sky friendly lighting.  Examples of night sky lighting may be found below.
Eligible grants:
You may exchange your exterior light bulbs at Town Hall for new night sky friendly bulbs.

Reimbursement of light timers, shields or new lighting up to 50% or maximum of $150.